It's all about CATS the musical this week!
Updated: Dec 23, 2019
AND WE HAVE LAUNCHED OUR HUGE SECRET THE SAME TIME AS THE AMAZING LAUNCH OF CATS THE MOVIE.
Unite Youth Theatre have been given the full rights to perform and produce the musical CATS. It's been a smash hit musical for years, and now it's a smash hit blockbuster movie, and we are ecstatic to bring this to life in 2020.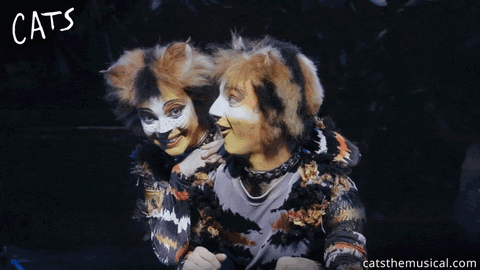 Andrew Lloyd Webbers smash hit musical CATS
"A NEW LIFE FOR A NEW GENERATION…
Adapted from TS Eliot's 'Old Possum's Book of Practical Cats', this "groundbreaking musical" (Daily Express) comes together in a sparkling fusion of music, dance and verse, and has now taken on a new life for a new generation.
CATS, one of the longest-running shows in West End and Broadway history, received its world premiere at the New London Theatre in 1981 where it played for 21 record-breaking years and almost 9,000 performances. The ground-breaking production originally directed by Trevor Nunn and featuring musical staging by Gillian Lynne was the winner of the Olivier and Evening Standard Awards for Best Musical. In 1983 the Broadway production became the recipient of seven Tony awards including Best Musical, and ran for 18 years.
Since its world premiere, CATS has been presented in over 30 countries, has been translated into 15 languages and has been seen by more than 73 million people worldwide. Both the original London and Broadway cast recordings won Grammy Awards for Best Cast Album.
The magnificent musical score includes the one of the most treasured songs in musical theatre —'Memory', which has been recorded by over 150 artists from Barbra Streisand and Johnny Mathis to Liberace and Barry Manilow.
With universal appeal and an expandable cast of different age groups, the show has not only been presented in theatres, but also in tents in Japan and Korea, an engine shed in Switzerland and school gymnasiums across the USA."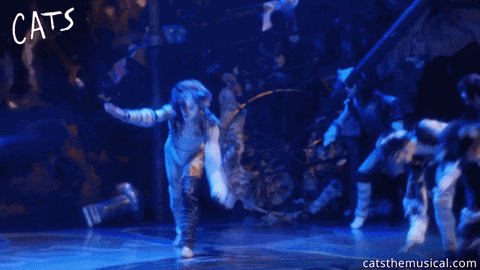 Unite Youth Theatre is a company based on giving students an opportunity like no other. Students can participate in an array of musicals twice a year, under professional guidance, West End guests, Choreographers, techniques, and produce incredible works from incredible musicals, become a family as well as become professional performers.
For a small fee of £65 students receive, Cast T-shirts, x1 programme, all rehearsals and 1-2-1 tuition and costumes. We want to give back to the students who love performing, and inspiring others, we want to give back to the community what we where fortunate enough to learn and experience, we want to give the community of Dorset a cost effective way to experience a lifetime of memories.
Cats the musical
WANT TO AUDITION? THEN EMAIL US: